Rechargeable, Durable, Fun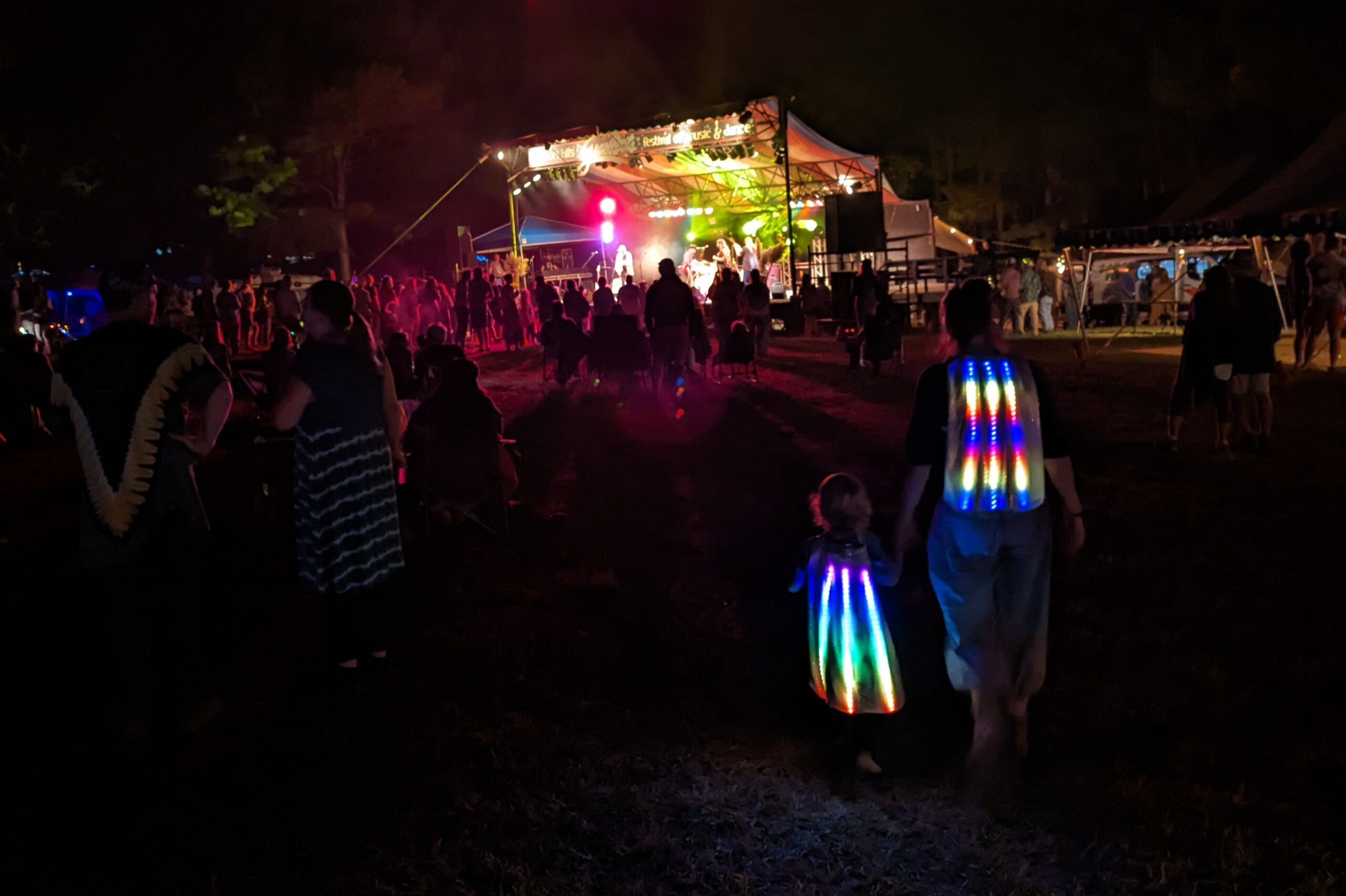 Stand out in the crowd, and really get into the music with a fun LED Light Up Cape.
Bike Riding -- Safe and Fun!
With its reflective fabric and brilliant LED lights, this cape ensures that your child shines bright, day or night, while igniting their imagination.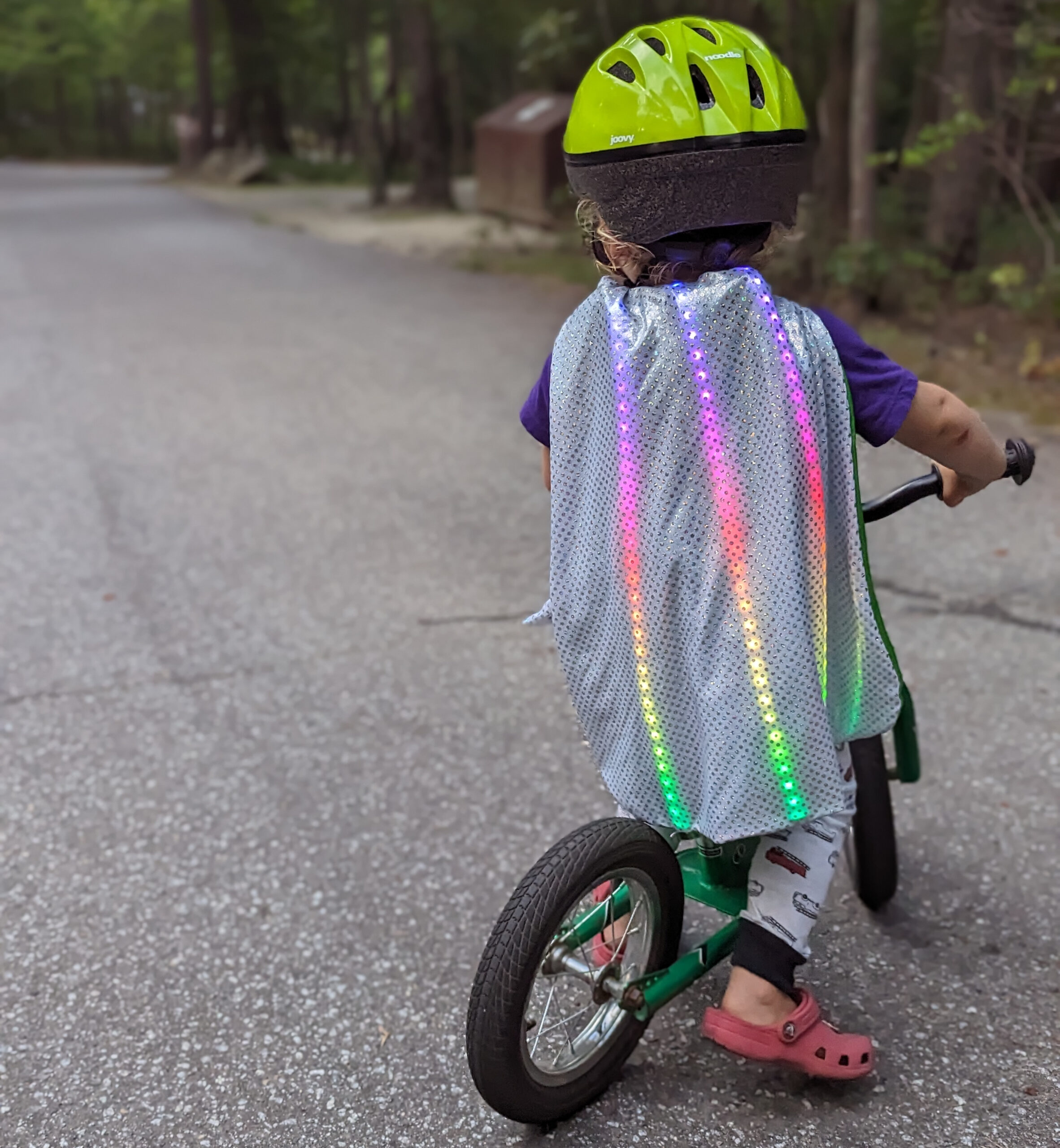 Designed for young explorers, this magical cape not only adds a touch of enchantment to their adventures but also makes them visible as they navigate the night.
Our three year old loves wearing his cape. During the summer we got to enjoy seeing his cape shimmer in the sun. Now that the days are shorter he gets to run around with the lights on after the sun goes down. Sometimes I wear it while I dance in front of the mirror. The cape is fun for everyone!
Follow Us on Social Media